The short term industry marked its considerable progress over the past year at this year's annual Bridging & Commercial Awards, as a number of its best performers were recognised and successes celebrated.
2013's event saw 440 of the industry's finest gathered to celebrate B&C's fifth anniversary at London's Grand Connaught Rooms with an added masquerade twist.
With identities hidden by an array of colourful and creative masks, the venue was decked out with Venetian décor as attendees were treated to food, drink and dance.
With entertainment courtesy of TV's Robert Fox and extravagant entrance scenes courtesy of our very own Mo Mulki, the event once again proved to be a huge success amongst its attendees.
B&C would like to extend a sincere and deserved congratulations to all those who took home a coveted golden 'B' award – a full list of those who won on the evening can be found here.
To do justice to the evening's stunning appearance, B&C has included its choice of photos from the occasion…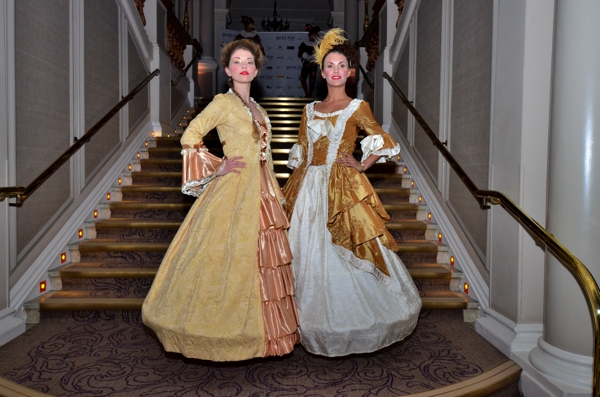 Guests were greeted by two finely-dressed models sporting classic Venetian attire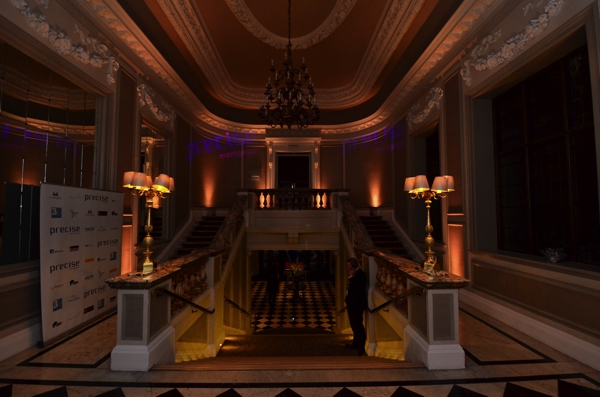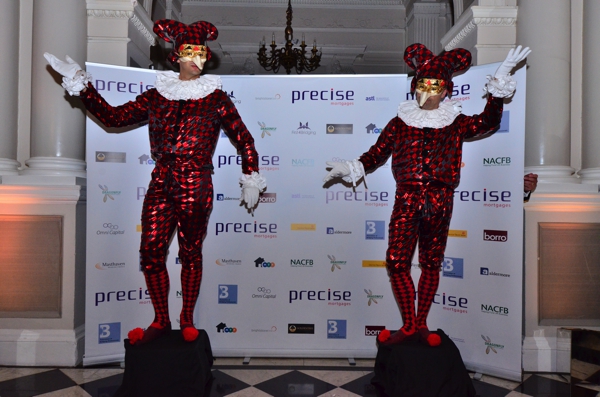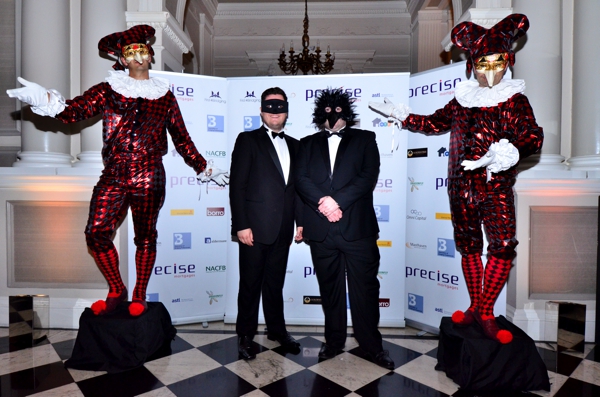 The Brightstar boys managed to make an interesting effort – full marks to Kit Thompson who wore one of the best masks of the evening

Revellers enjoyed some bespoke cocktails from a pre-dinner bar, kindly sponsored by Dragonfly Property Finance.
The Grand Hall of the Grand Connaught Rooms in London, dressed in Venetian decor and the colours main sponsor Precise Mortgages.

Of course, Mo made a typical appearance addressing the crowd from the balcony

TV extraordinaire Robert Fox provided the pre-dinner entertainment, showcasing his magical abilities.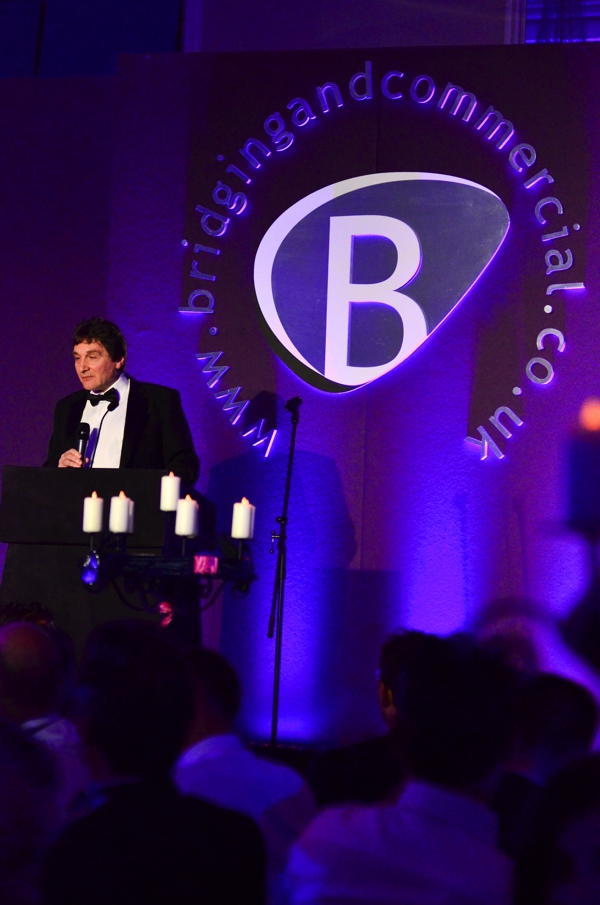 With United Trust Bank sponsoring the charity aspect this year, Alan Margolis, Head of Bridging, selected the Royal London Society for the Blind as the designated beneficiary. The charity's Chairman Tom Pey spoke of the distinct lack of support for young people affected by blindness, and just what can be done if financial backing is provided.
Guests then sat down for dinner…
How else would you celebrate a fifth anniversary than with a giant golden cake? Mo lets Alan Cleary, Managing Director of Precise Mortgages, do the honours.
Chris Willis, SVP of Business Development at Borro, outlines the very special 'Sparkle In Wine' champagne toast, in which every guest was given a small red pouch containing a diamond-like stone. Guests could later have their stone examined by the on-site valuers, with one lucky person bagging a real diamond worth £5,000.
Luckily, on hand at the time, B&C managed to catch the winner! Roselle Allsop of Precise Mortgages smiles alongside Chris Willis and our Editor Jason McGee-Abe.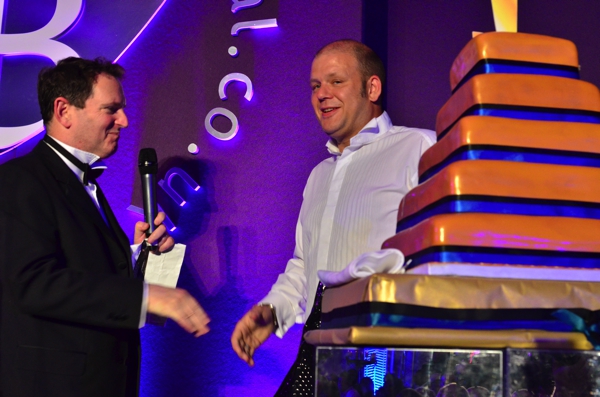 United Trust Bank then gave one lucky donor to the RLSB cause a full Apple media suite, complete with Apple TV, iPod, iPad and iTunes vouchers. Alan Margolis of UTB congratulates Mark Sharpe of Coreco.
Then, it was time for the awards themselves…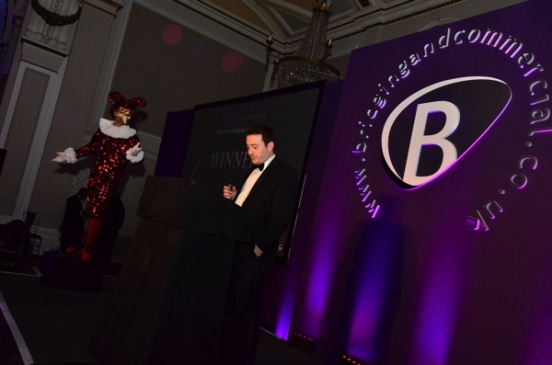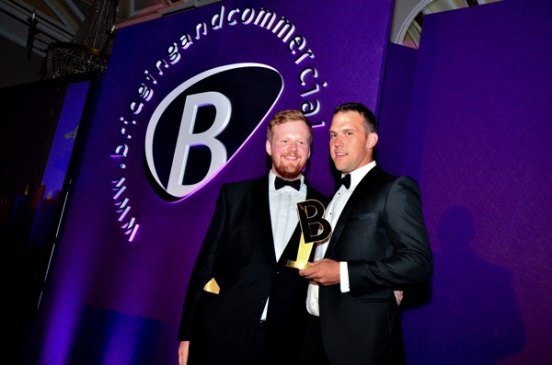 Congratulations again to all the victors and those who achieved Highly Commended in their respective categories!
The rest of the night was free for networking and enjoying a few well-earned drinks, courtesy of B&C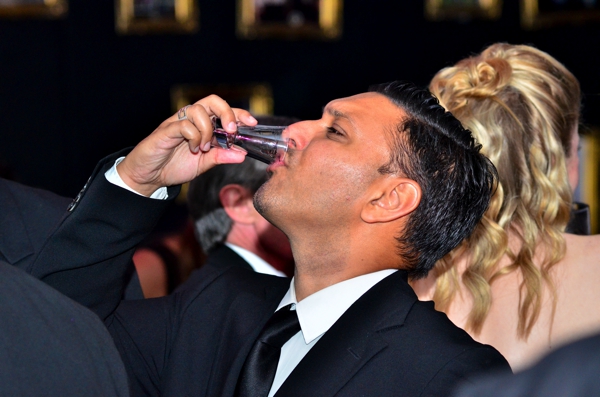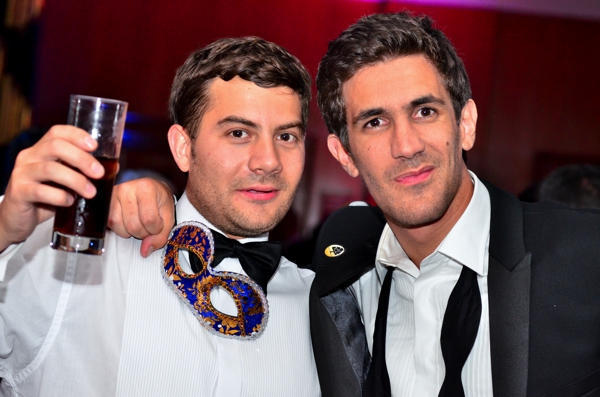 On behalf of all of us at B&C, we are incredibly thankful for all of your support, we hope you all had a wonderful night and see you again, hopefully, next year!